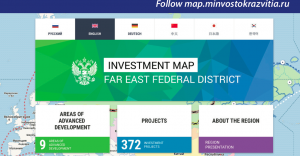 The Supervisory Board of Vladivostok Free Port has approved 35 investment projects, with total amount of private investments of about RUR 94 bln (apprx. USD 1.5 bln, or EUR 1.4 bln), reports press centre of the Ministry for Development of Russian Far East.
The projects differ by business activity, geography and amount of investments (from RUR 5-6 mln to RUR 30 bln). The port projects include construction of a terminal to handle liquefied hydrocarbon gas to be shipped to Asia Pacific countries (RUR 25.5 bln, investor – Prime Ltd) and a coal handling terminal (RUR 20.5 bln, investor – Far East Vanino Port Ltd). Both are in the seaport of Vanino (Khabarovsk region). Yuzhniy Terminal Ltd plans to build a fish processing logistics centre in Korsakov port (Sakhalin Island) by year 2020.
Vladivostok Free port was founded a year ago, by Federal Law #212 that came into force on October 12, 2015. The regulation sets up special customs, tax and administrative privileges for the residents. In June, 2016 the free port regime was extended and now includes not only Vladivostok but also Khabarosk region (Vanino port), Kamchatka (Petropavlovsk-Kamchatskiy port), Chukotka (Pevek port), Sakhalin Island (Korsakov port). The project of Vladivostok Free port aims at enhancing cross-border trade, attracting investments and including Russian Far East in the global trade routes, as well as development of transport infrastructure and a network of logistics centers to handle, store and partially process cargos.
More info can be found on the website of the Ministry for Development of Russian Far East (English newsletters) and a special website with an interactive investment map of the region.