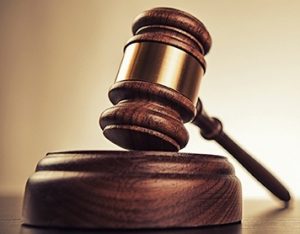 The Federal Anti-Monopoly Service of Russia (FAS) has fined 5 major shipping lines RUR 1.5 bln (approx. USD 25 mln) for cartel actions, writes TASS news agency.
At the end of 2015, FAS declared that A.P.Moller-Maersk A/S, CMA CGM SA, Hyundai Merchant Marine Co., LTD, Orient Overseas Container Line Limited and Evergreen Marine Corp. Ltd had violated the Russian competition law by making illegal coordinated actions that had led to setting freight surcharges on the Far East – Russia (St.Petersburg, Ust-Luga) trade in 2012-2013. FAS has determined that during this period the information on General Rate Increases (GRIs) was published at the website of one of the carriers, following which other shipping lines also set the same GRIs. "After freight rates had decreased, the shipping lines again set GRIs, in a relatively synchronic and uniform manner, with the aim to increase or maintain the rates," – says FAS. These actions led to a regular rate growth and brought a negative effect to the customers.
FAS specified that the fine for Maersk is RUR 722 mln (approx. USD 12 mln).
As we wrote earlier, the carriers argued that the practice of setting surcharges was allowed at the time and any simultaneous increases were coincidental. However, in September, 2016 the Moscow Arbitration Court rejected their appeals.