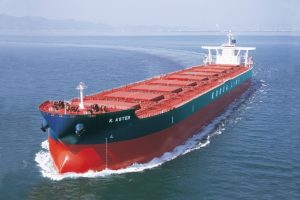 On Monday, Seoul Central District Court awarded Korea Line the first right to purchase the Hanjin's shipping assets on Asia-US route and a 54% stake in Total Terminals International LLC, an operator of Long Beach Terminal, California, writes the Wall Street Journal today.
As we wrote earlier, five companies submitted initial bids for these assets, and the court was to choose from the two final bids of Hyundai Merchant Marine and Korea Line.
Commenting the decision, the judge said: "Korea Line proposed better terms, including higher prices. It also offered to take over more Hanjin employees."
The court aims to approve the contract with Korea Line on November 21 and complete the sale process by the end of November. Although the value of the deal is not revealed, local media report the sale price to be 250 billion won, or USD 215 mln.
The court's decision came as a surprise, as the winner was expected to be Hyundai Merchant Marine (HMM). It was backed by senior government officials and its main creditors, which said they would promote the company as the country's largest oceangoing carrier. HMM described as worrisome the decision to allow a much smaller company to acquire the Hanjin assets, but said it respected the court's judgment. "If we're given another chance to buy other assets of Hanjin later, we'll surely bid for them," the company said. "We're also interested in other terminals operated by Hanjin."
People involved in the matter said that Hanjin is in discussions with Mediterranean Shipping Company to sell its terminal operations.
With the acquired assets, Korea Line will be opening its first container shipping service. Today it is South Korea's second-largest bulk carrier, operating dry bulkers and LNG carriers. It was also in a tough financial position not too long ago, leaving bankruptcy protection in late 2013, but now the company is expanding.