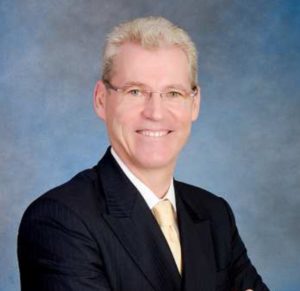 Today, July 10, the 3 Japanese shipping lines – K Line, NYK and MOL – have officially announced details of the establishment of their joint venture "Ocean Network Express" (ONE) and the appointment of Jeremy Nixon as ONE CEO.
According to the press release published at the new website launched specifically for the JV, the 3 companies establish the holding company Ocean Network Express Holdings, Ltd. in Japan for overall organizational governance of ONE and the operating company Ocean Network Express Pte. Ltd. headquartered in Singapore. Additionally, regional offices of the operating company will be set up in Singapore, Hong Kong, United Kingdom (London), United States (Richmond, VA), and Brazil (Sao Paulo).
The new JV integrates the three companies' container shipping businesses as well as their worldwide terminal operation businesses outside Japan. ONE will operate about 240 vessels including 31 ULCCs of 20,000 TEU capacity. With its total fleet size of 1.44 mln TEU it becomes #6 container carrier in the world.
As from today, Jeremy Nixon quits his post of Chief Executive Officer – Global Liner Management Division at NYK Group South Asia Pte. Ltd. and takes up the role of CEO at Ocean Network Express Pte. Ltd. (the operating company) in Singapore. Although this high appointment of a foreigner looks very unusual for the Japanese shipping industry, the decision could have been expected, as NYK is the senior partner in the JV, having a 38% stake in it, whereas K Line and MOL have 31% each, as we wrote earlier. Still, this nomination indicates a very significant moment and could proclaim a culture change at the new enterprise.
Jeremy Nixon is an internationally recognized shipping professional. Starting his career in 1994 as Asia Trades Manager at P&O Nedlloyd, he had stayed with the Anglo-Dutch shipping line until 2005, when it was acquired by Maersk Line. By that time, he was P&O Nedlloyd Director for European Trades and Global Sales, based in London. Thereafter, he had worked as Vice President at Maersk Line headquarters in Copenhagen for a little less than 3 years and joined NYK in 2008 as Managing Director NYK Europe in London. Later on, in 2010, he was appointed as Chief Operating Officer at Global Liner Management Division of NYK Group South Asia Pte. Ltd. and moved to Singapore, where in 2012 he took up the post of NYK Group CEO.
In October, the new joint carrier plans to start its sales activity with promo tours in various countries around the world. Later, in February 2018 ONE will commence accepting bookings, with the service launch scheduled for April 1, 2018.